Nurses have always been our Kind of People. As a brand founded on Kindness, the selfless work that nurses do each day has always been an inspiration.
To celebrate and help nurses spread Kindness even further, we're launching our biggest initiative ever: Nurses First!


WE'RE PUTTING NURSES FIRST
Nurses get 20% off eligible beekman1802.com purchases verified through ID.me at checkout

We're giving away FIRST class tickets and FIRST row seats to special events all year long

Putting nurses FIRST in line for our Kindness Grants and Scholarships

We've created the FIRST ever beauty product that's 100% designed by and for nurses

Giving nurses the FIRST shot at new offers and giveaways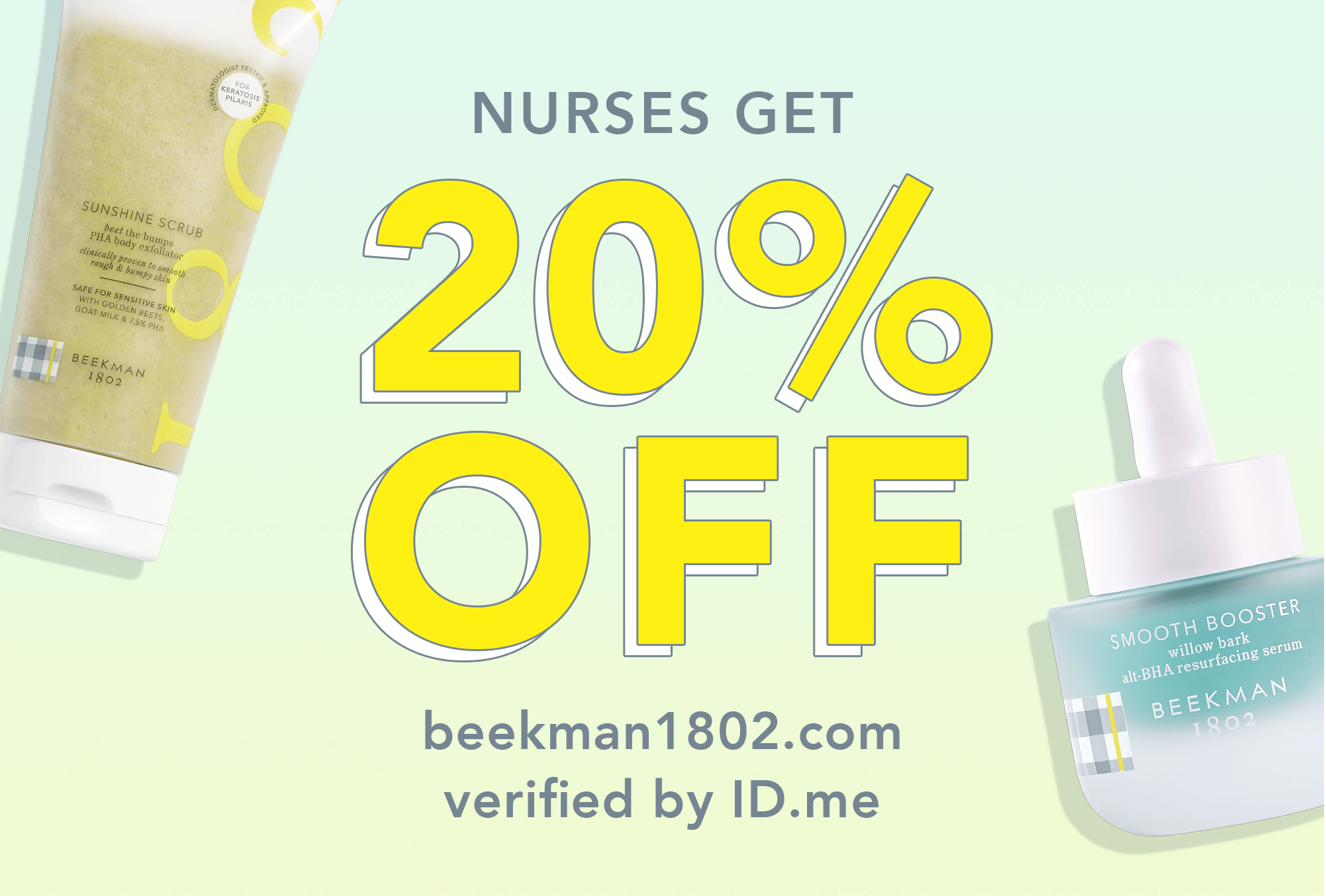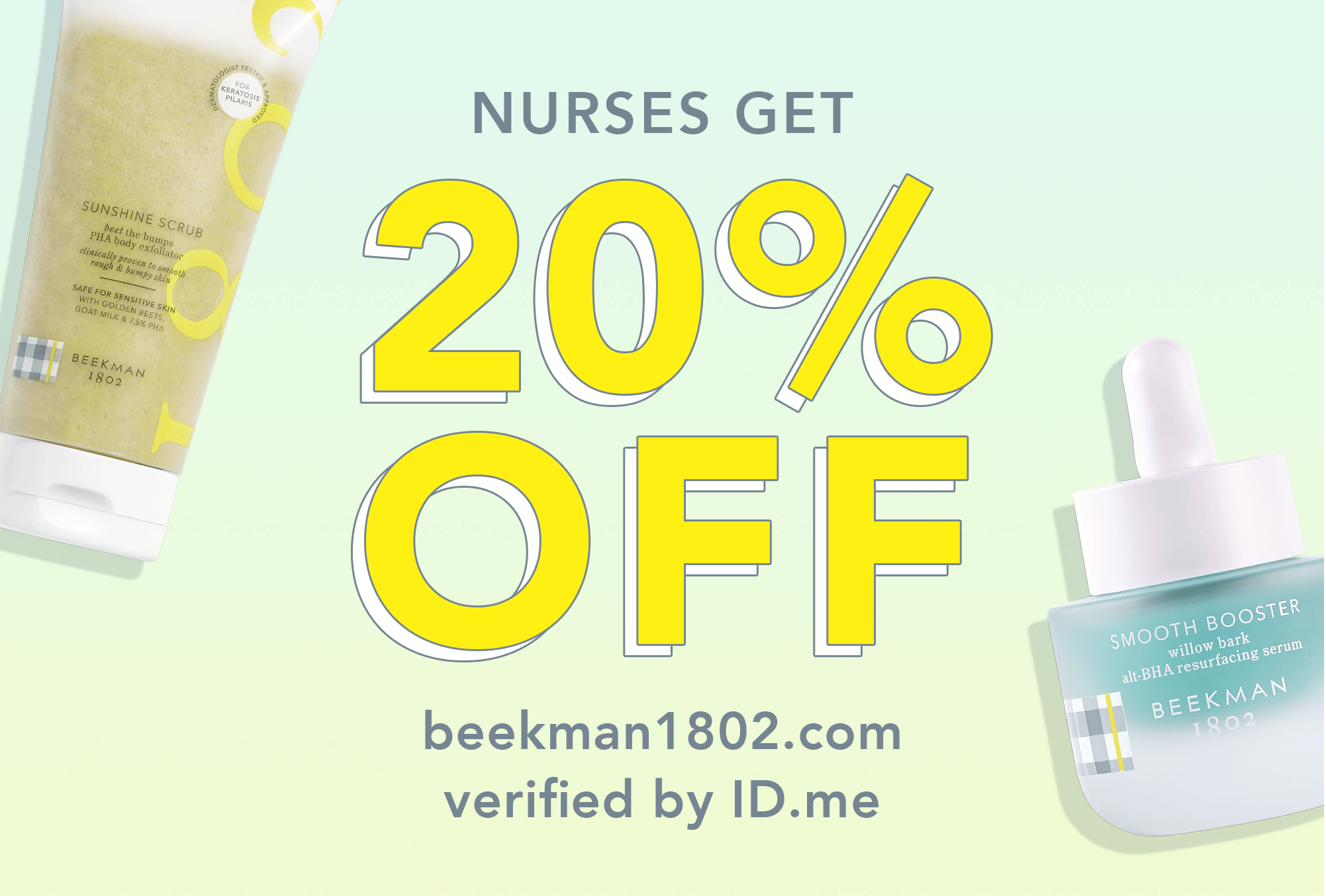 IT'S A SCRUB BREAKTHROUGH
Our first product inspired by Nurses is our NEW Milk Scrub Exfoliating Facial Cleanser. It's a facial scrub breakthrough that's Kind to skin without the damage.

Nominate a nurse to receive a Kindness grant, scholarship, or get a shoutout on our socials for the Kind work they're doing.

Our love of nurses is a part of who we are. In fact, our co-founder Dr. Brent was raised by his mom Linda: a single mom, full-time nurse, and endless source of love and Kindness for Brent, his sister and her countless patients.
As part of our February giveaway for our Nurses First Initiative, we collaborated with hit Broadway show Some Like It Hot to give nurses the full first row at the show. It was our way of thanking them for the Kindness they spread every day and inspiring others to do the same.
DISCOVER OUR CLINICALLY KIND® BESTSELLERS