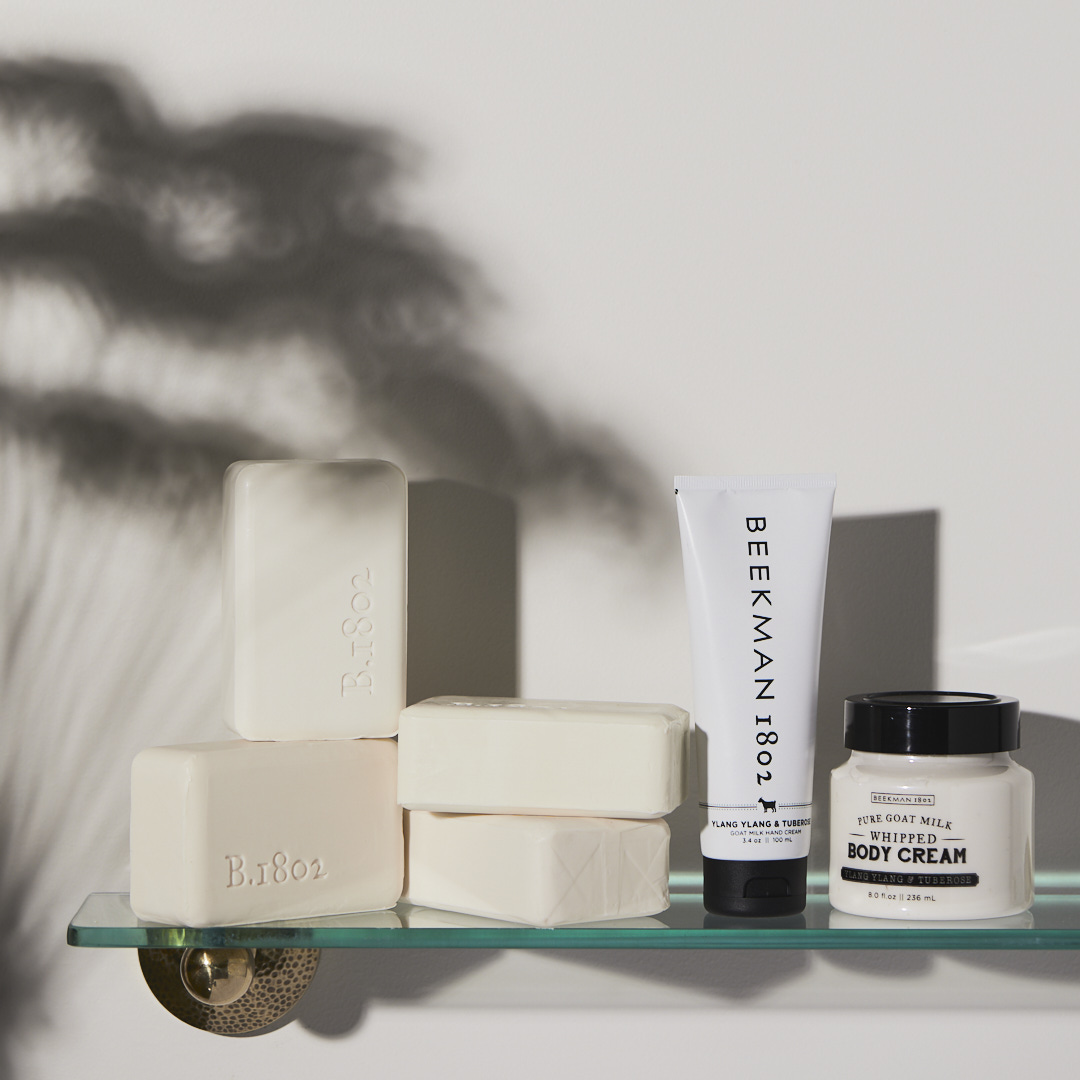 Historically Scented
During the heyday of Sharon Spring's mineral spas, Ylang Ylang & Tuberose was the go-to scent of women who just spent a day relaxing in the springs.
What is Ylang Ylang and Tuberose?
Ylang Ylang is a tropical tree originating from India to Australia. Tuberose is an ornamental white flower native to Mexico. Combining them creates calming floral scent that'll make your showers a bit more relaxing.
My Skin Biome
Get personalized advice
Kickstart a love affair with your skin in a few easy steps. Just scan the QR code with your mobile device, snap a photo, and get your custom skin health analysis in 30 seconds.
Book Your Virtual Consultation
Have questions about your routine? Book your FREE 1-on-1 consultation with our skincare experts today.
Ingredient Glossary
Products free of toxins and the harsh ingredients. Learn more about what's behind each formula.
Explore Neighbor Rewards
It pays to be Kind. Become a Neighbor to earn points and exclusive rewards every time you shop.
Earn Points on Verified Orders