97%
saw healthier looking skin while using Bloom Cream*
*Based on a 4-week, 33 subject consumer questionnaires while used as directed.
90%
saw an increase in hydration while using Milk Drops*
*Based on a 4-week, 30 subject clinical study while used as directed.
100%
saw smooth skin with 0 micro-tears while using Milk Scrub*
*Based on a 1-week study, 26 subject consumer questionnaires while used as directed.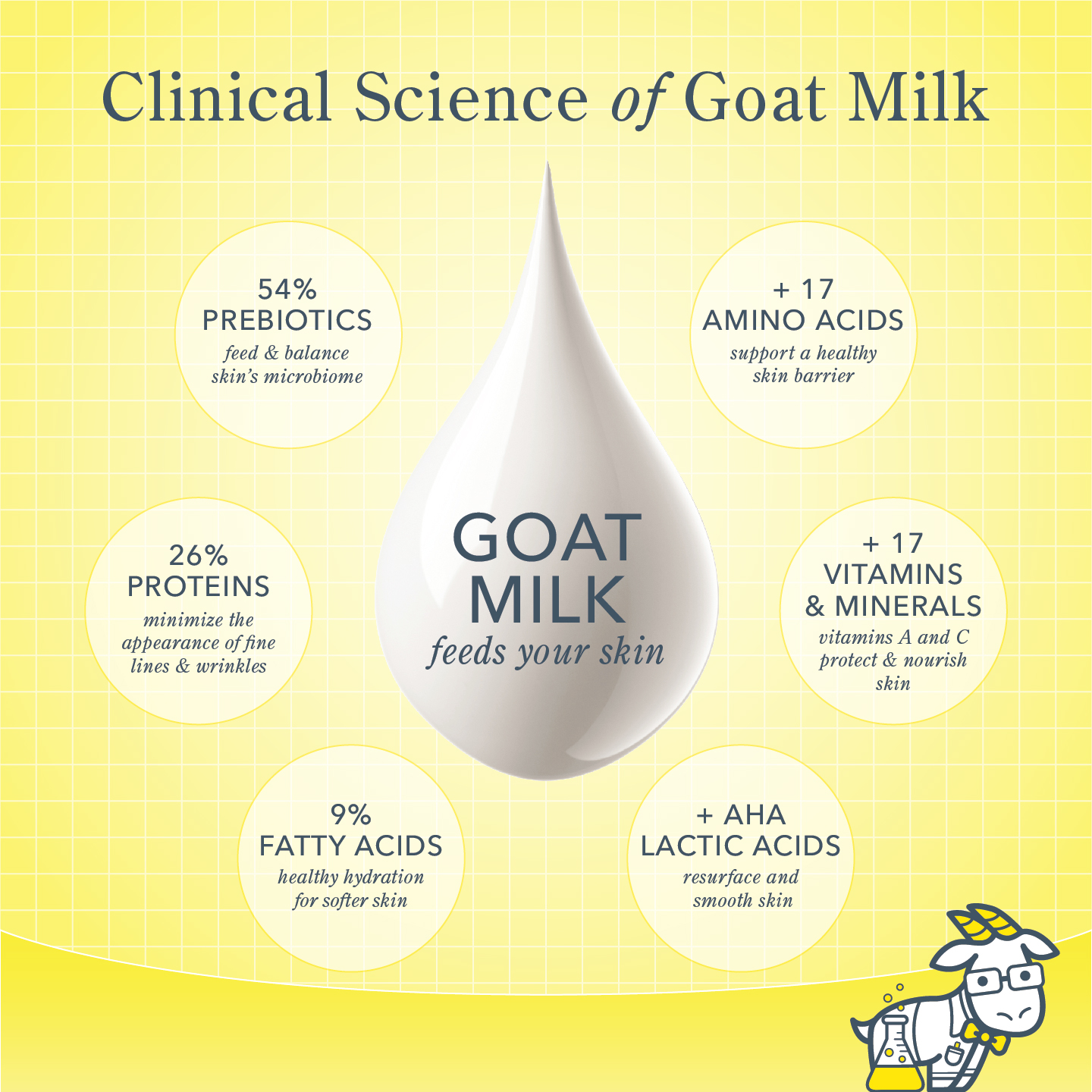 Why It Works
Gentle exfoliation is the key to healthy, hydrated skin because it helps to buff away dead skin and unclog pores, helping the rest of your skincare products penetrate deeper into the skin. 
Clinically Kind® Made For Sensitive Skin
The Beekman 1802 approach to skincare that's clinically tested, scientifically proven, and made for sensitive skin. Effective clean formulations that work with your skin, not against it. 
My Skin Biome
Get personalized advice
Kickstart a love affair with your skin in a few easy steps. Just scan the QR code with your mobile device, snap a photo, and get your custom skin health analysis in 30 seconds.
Book Your Virtual Consultation
Have questions about your routine? Book your FREE 1-on-1 consultation with our skincare experts today.
Ingredient Glossary
Products free of toxins and the harsh ingredients. Learn more about what's behind each formula.
Explore Neighbor Rewards
It pays to be Kind. Become a Neighbor to earn points and exclusive rewards every time you shop.
Earn Points on Verified Orders