Local potter Jasmine Crowe created these sturdy bowls with a natural ivory glaze that can be used for generations, and fit right into the crook of your elbow for the most vigorous stirring
Local potter Jasmine Crowe created these sturdy bowls with a natural ivory glaze that can be used for generations, and fit right into the crook of your elbow for the most vigorous stirring
Dimensions:
Small - 9" wide at rim, 4.25" deep
Large - 11" wide at rim, 4.5" deep

Microwave and dishwasher safe.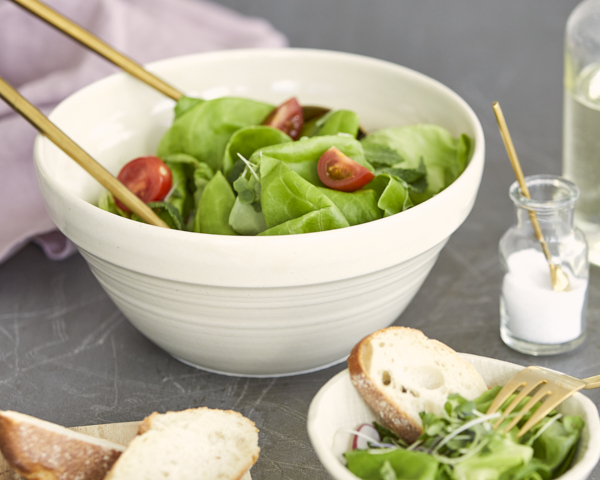 Bake For Generations
Don't let the ceramic fool you, this hardworking bowl can take on any cooking projects you have.
Meet The Maker: Jasmine Crowe
Jasmine earned her degree in ceramics and has always had a deep love for pottery. Before Beekman 1802, she never saw it as a career. But through a friend, she designed a couple things for Beekman, and things took off from there. She loves ceramic production and knows that this is what she is meant to do.