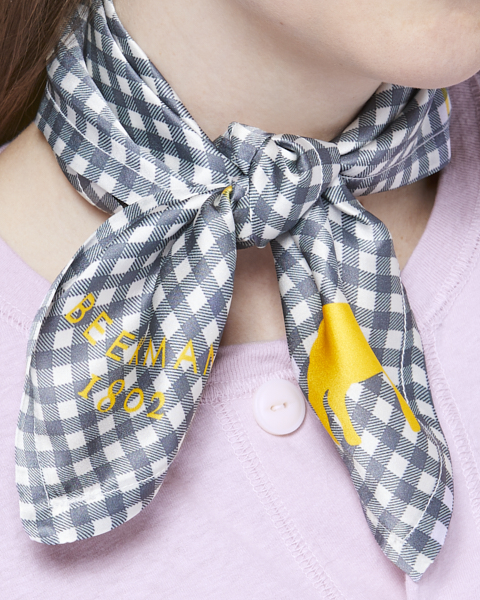 ALL WRAPPED UP IN SILK
Masterfully crafted from the finest silk charmeuse, this stylish scarf is as soft as it is sleek, making it the perfect accessory on those days you're feeling a little extra lavish.
THE GINGHAM COLLECTION
Our latest initiative features luxurious one-of-a-kind or limited run items from up-and-coming artisans who share our love of creating objects that help people see the world in a more beautiful way. It's a celebration of Beekman 1802's gingham brand icon, which represents our pastoral heritage and affinity for simple, clean luxury.
My Skin Biome
Get personalized advice
Kickstart a love affair with your skin in a few easy steps. Just scan the QR code with your mobile device, snap a photo, and get your custom skin health analysis in 30 seconds.
Book Your Virtual Consultation
Have questions about your routine? Book your FREE 1-on-1 consultation with our skincare experts today.
Ingredient Glossary
Products free of toxins and the harsh ingredients. Learn more about what's behind each formula.
Explore Neighbor Rewards
It pays to be Kind. Become a Neighbor to earn points and exclusive rewards every time you shop.
Earn Points on Verified Orders