Hops Harvest - August 28, 2021
$35.00
Hops Harvest - August 28, 2021
Sat, August 28 - 10:00 am, 12:00 pm, and 2:00 pm

Meet at The Mercantile and Caravan to Alta Vista Hops Farm
Read More
Sat, August 28 - 10:00 am, 12:00 pm, and 2:00 pm

Meet at The Mercantile and Caravan to Alta Vista Hops Farm

20 people per session

Join us as we visit Alta Vista Hops Farm to learn how our neighbors grow, harvest, and sell hops to breweries all across NY State. You will be able to take some hops home with you and learn how brewers do their craft. Neighbors will have 1-1/2 hours to harvest the hops, walk the grounds, and if desired, may eat lunch picnic-style. All harvesting tools and gloves will be provided.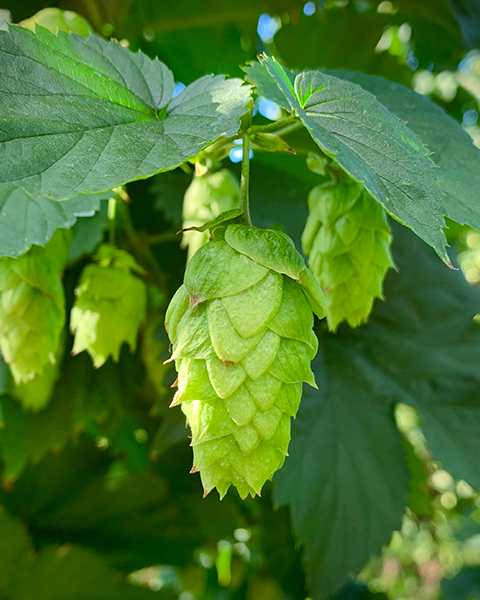 MORE INFORMATION
• Event lasts 1.5 hours.
• We will meet at the Beekman 1802 Mercantile and caravan over to Alta Vista.
• All harvesting tools will be provided.
• Attendees will be able to take Hops Harvest Samples home with them.
• We will be following current masking and social distancing guidelines set by the CDC.
• Event is rain or shine.
• Due to the tools used, attendees must be 12 years or older.

ABOUT ALTA VISTA FARM
Alta Vista Farm Hops is located in historic Central New York and is one of the leading suppliers of hops to local craft breweries. Their focus is on sustainable hop farming and they grow nine different varieties on their farm.