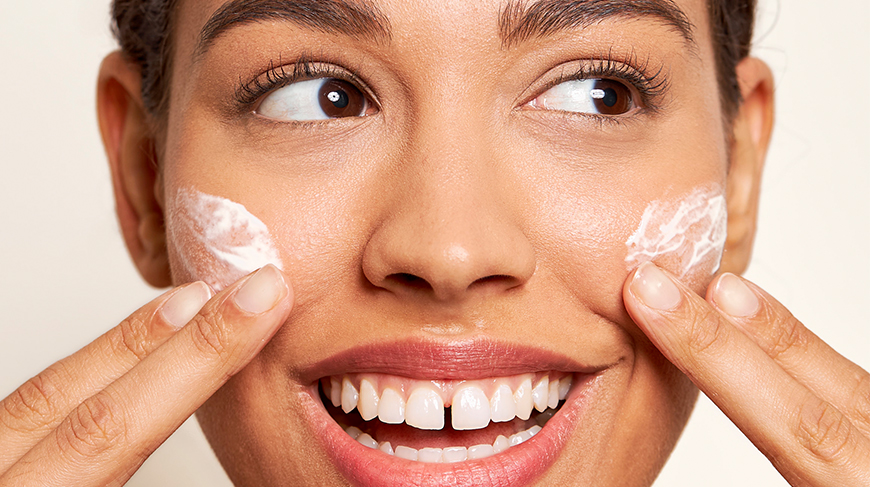 How We Define "Beyond Clean"
Here's why you can trust that our Clinically Kind™ skincare is good for you—plus animals and the planet, too.
At Beekman 1802, when we say that kindness is our number one ingredient, we are, of course, referencing our company's broad philosophical ideals regarding basic human decency and neighborly generosity. But we're also referencing the actual ingredients that go into our Clinically Kind® Probiotic Skincare.
Instead of harsh chemicals that can strip skin of its natural defenses, we rely on soothing goat milk and beneficial bacteria to nourish the skin's natural microbiome. We put our formulations through rigorous clinical trials to ensure that they're effective and safe for even the most sensitive skin. We do not, however, test on animals. Oh, and did we mention that we do our part to be kind to the planet, too? Not that you have to take our word for any of this. Clinically Kind™ meets the clean beauty standards of every major retailer and has received multiple third-party certifications, detailed below.
First, though, here's what you WON'T find in the products —18 unkind ingredients known to trigger sensitive skin:

*Alcohol
*Benzoyl Peroxide
*Butylene Glycol
*Camphor
*Chemical Sunscreens
*Essential Oils
*Formaldehyde
*Fragrance
*Hydroquinone
*Mineral Oil
*More than 2% AHAs and BHAs
*Parabens
*Paraffin
*Phosphates
*Phthalates
*Sulfates
*Synthetic Colorants
*Talc
And it contains two of the kindness ingredients that work together to balance the skin's natural microbiome, actually decreasing sensitivities overtime: 

*Goat Milk
*Probiotics
 As a result, Beekman 1802 has met the third-party standard of:
My Microbiome: Beekman 1802 is the first brand carried at Ulta Beauty—of more than 500 brands spanning some 25,000 different products—to be certified Microbiome Friendly by this public-education platform. Founded by German dermatologist Dr. Krista Neumann, My Microbiome rigorously tests products making probiotic claims to ensure that they indeed maintain skin's ideal balance of beneficial bacteria.
Ulta Conscious Beauty: The cosmetics retail giant has awarded Beekman 1802 its Conscious Beauty seal for Clean Ingredients, which denotes that products are free of 40-plus questionable substances. We've also received Ulta Conscious Beauty seals for Cruelty Free practices (no animal testing) and Sustainable Packaging, in recognition of our use of both recycled and recyclable materials.
People for the Ethical Treatment of Animals: PETA has certified that Beekman 1802 products are Animal Test–Free, which means that not only do we refuse to test on animals, but that we also refuse to source ingredients from suppliers that test on animals.
Coalition for Consumer Information on Cosmetics: The CCIC's standards for its Leaping Bunny seal are similar those of PETA's Animal Test–Free certification, with the addition of a preclusion against foreign regulatory agencies conducting animal testing.
Terracycle: We've partnered with this groundbreaking waste management company for our new "Neighbor Recycling Program." Terracycle will upcycle any Beekman 1802 packaging materials you send in (at our expense). How's that for eco-friendly?