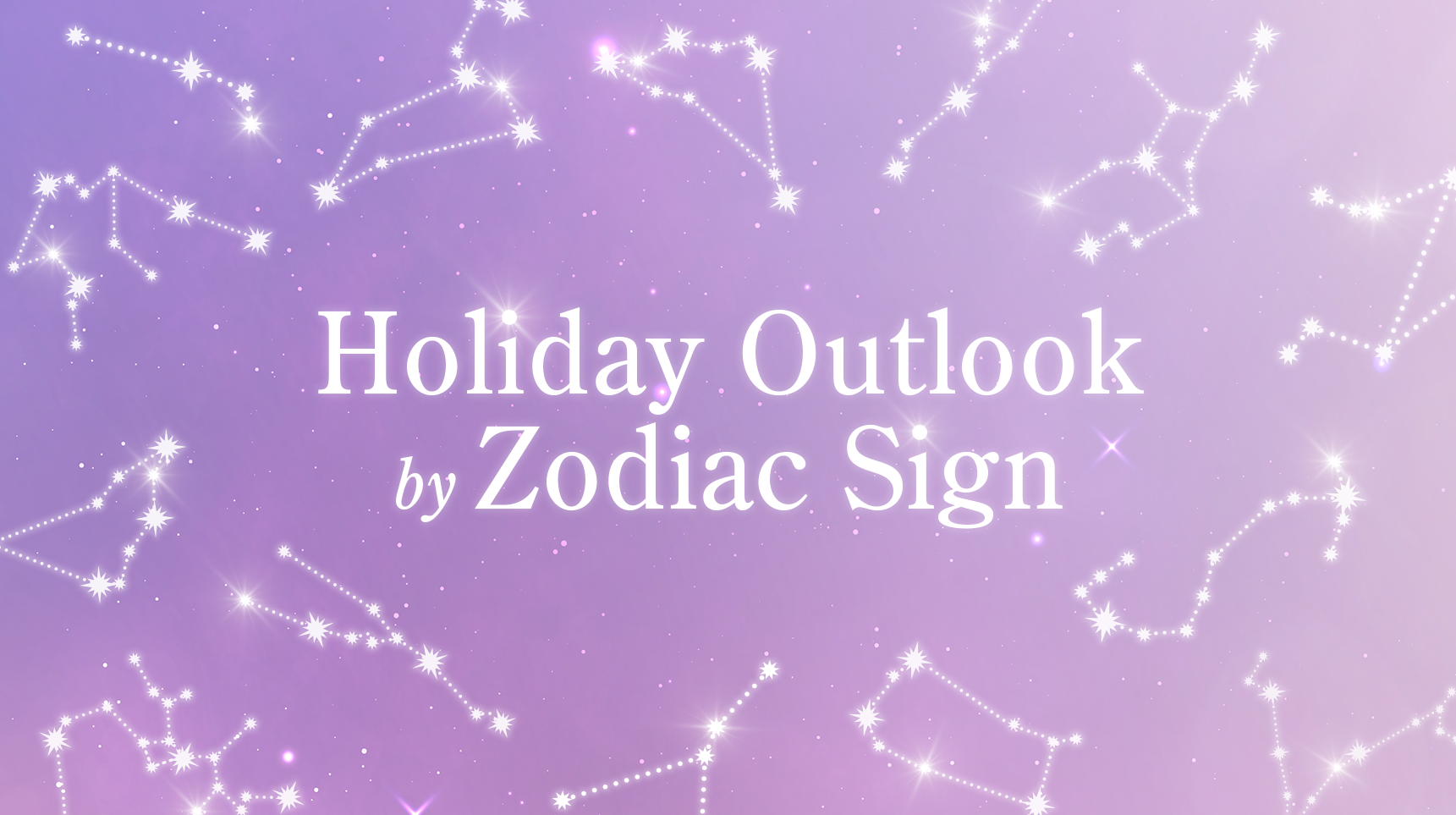 2020 Holiday Horoscope by Zodiac Sign
By Lisa Stardust  
After the apple drops on New Year's Eve, we are tasked with the dilemma of finding the perfect resolution. Resolutions are intentions, which can add a powerful energy to our overall vibe of the year. Although some resolutions don't last, these are guaranteed to work for your zodiac sign. Here's what you should at least try to commit to in 2021 by zodiac sign:  
Aries  
This year, you'll be busier than ever with work and friends — which is why your resolution will call for you to spend more time at home with your loved ones. The world can wait — you need to chill out and connect with your fam in 2021 sans iPhone.  
Taurus  
Your resolution to save money will bring you megabucks this year. Starting a legit financial plan is super stressful, but it will help boost your wallet and bank account — which means more shopping and vacays for you! Seek advice from a financial planner to boost your assets in 2021. 
Gemini  
You are on the road to personal transformation and your resolution will reflect that. Committing to a drama-free year means stepping away from the rumor mill. Not engaging in gossip will help you engage in higher-minded activities. Also, help you become a more reliable and trusted friend too.  
Cancer  
Your New Year's resolution is short and simple: to only give time to those who are 100% deserving of your energy. This means shutting the door on toxic relationships and only allowing for healthy partnerships to exist instead. Declare yourself from those who are undeserving of your fabulousness in 2021! 
Leo  
You have the power to shine brighter than all the stars in the sky — if you believe in yourself. It may seem like an oxymoron to task yourself with the New Year's resolution of self-love, but you need a boost and 2021 will provide adoration by you to you.   
Virgo  
2021 not only brings a new year but also a new decade — which is why it's important for you to get out of your comfort zone and embrace life's possibilities. Ditch your rigidity and embrace the unknown this year. You'll be oddly at peace with yourself as a result.  
Libra  
Life's been totally crazy in 2020, which is why 2021 is a time when you should commit to creating more balance in your life. Schedule things you want to and have to do in your iCal. Give equal time to love and work to ensure you stay on course.  
Scorpio  
Become the life of the party in 2021 and live life to the fullest. Don't wait for things to happen to you — make them happen. Manifest the impossible from your dreams. Use your vitality and stamina to create the life you want this year, rather than sitting idly by.   
Sagittarius  
Money has been a source of much stress lately, which is why it is imperative for you to get a grasp on your finances in 2021. Your resolution to save money may feel more like a hindrance on your free spirit but will enable you to have more cash flow.  
Capricorn 
This year, it's a wise choice for you to take a step from the limelight and focus on building your home life. You'll find that you're more interested in creating relationships and transforming your inner vibe than being the baller you are. That's what your New Year's resolution should reflect.   
Aquarius  
This coming year will bring up tensions in friendships, which is why it's important for you to commit to understanding others for your resolution. Not only will you save your relationships from drowning in confusion, but you will create a deeper and meaningful friendship with your crew as a result.  
Pisces   
In the past, you've backed away from confrontation. While you may still avoid drama at all costs throughout the year, you're stepping up and letting your feelings be known. Expressing your views to others takes guts — this year you'll want to let it all out! No more hiding, bb!